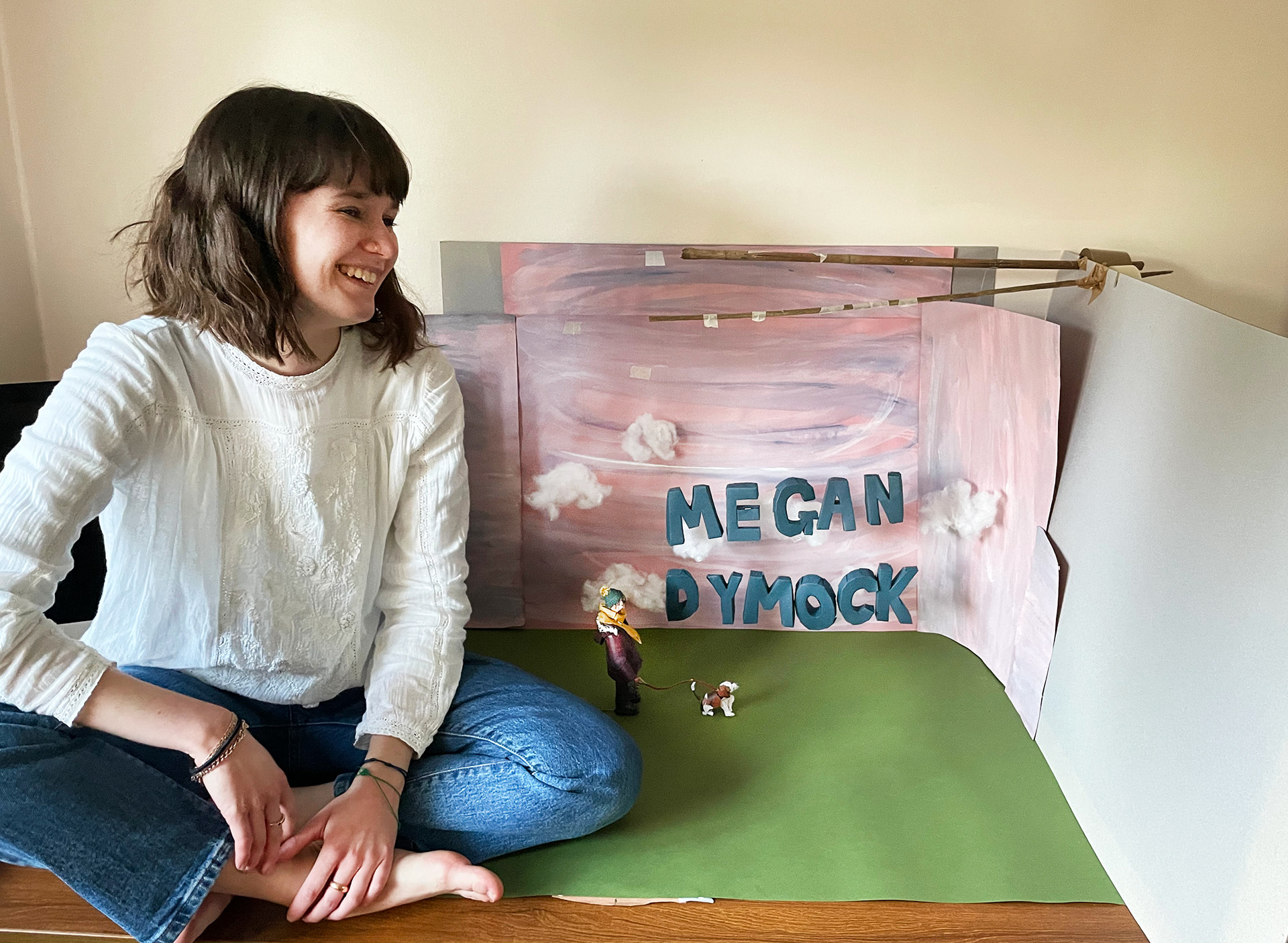 Hello I'm Megan,
I'm a freelance Illustrator from Hertfordshire. I studied Illustration at Cambridge School of Art and graduated in 2020 with a First Class BA (Hons) Illustration degree. After graduating I was selected by the AOI as part of their '10 graduates to watch' showcase.
I spend my days cutting up paper, obsessing over tiny details and taking over multiple desks. My work is driven by a love of colour mixing and a desire to celebrate the joy and beauty of the everyday. I bring my ideas to life through the creation of 3-dimensional sets made predominantly out of paper. I then light and photograph the sets to produce final artwork, which I then apply to a variety of design layouts such as posters and leaflets.
I love to make a vast range of scenes and am always seeking new and exciting worlds to create!
Commissions, Exhibitions and Features
'Stars of the Stage'
commission, Music Seen, September 2021
'Better late than never'
Exhibition, Gallerie V Cambridge, Summer 2021
'Tea and chat'
feature, Mollie makes Issue 122, October 2020
'Present'
Cambridge School of Art Virtual Degree Show 2020
'Sustainability Art Prize'
exhibition, Cambridge School of Art 2020
'There is no wealth but life'
Sustainability exhibition, The Ruskin Gallery 2019